---
Also: Paying Ransomware Actors; Impact of Talent Shortage on Fraud Teams Anna Delaney (annamadeline) • June 23, 2022 11 Minutes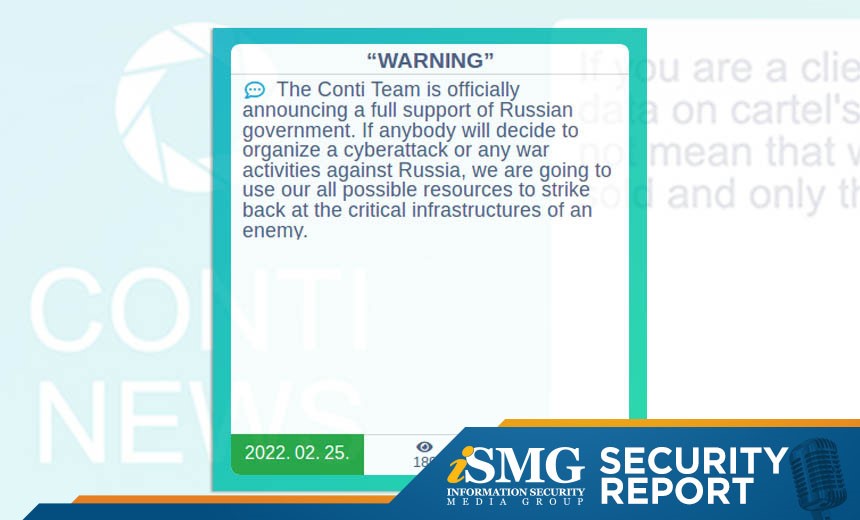 The latest edition of the ISMG Security Report investigates the reboot of ransomware group Conti, which supports Russia's invasion of Ukraine. It also discusses why paying ransomware actors is a "business decision" and how to respond to the talent shortage in the financial sector.
In this report, you'll hear (click on player beneath image to listen):
ISMG's Mathew Schwartz describe how ransomware group Conti's support of Russia drives the group's reboot;
ISMG's Jeremy Kirk discuss the business decision to pay ransomware actors;
Julie Conroy of Aite-Novarica Group explain how the Great Resignation is affecting fraud teams ...

Copyright of this story solely belongs to bankinfosecurity . To see the full text click HERE