Biden overturns Trump era bans on TikTok, AliPay and more
techradar.com
---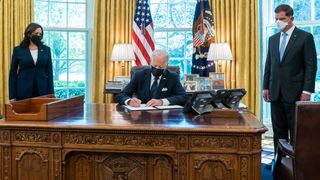 After canceling the sale of TikTok to Oracle earlier this year, US President Joe Biden has signed an executive order revoking the previous administration's bans on TikTok, WeChat,  AliPay and seven other apps.
However, the apps in question aren't out of hot water just yet as Biden has directed the Department of Commerce to evaluate any apps or software with ties to foreign adversaries and take action where appropriate.
President Biden's new executive order replaces three separate executive orders signed by former President Trump last year which blocked apps including TikTok, WeChat and AliPay from being listed on the Apple App Store and Google Play Store. The previous executive orders also allowed for further measures to be taken to prevent these apps from operating within the US.
We've built a list of the best China VPN services available
These are the ...

Copyright of this story solely belongs to techradar.com . To see the full text click HERE